Over 50 years of excellence in choral music performance & education!
The Fountain Valley High School Vocal Music Program is renowned as one of the most highly reputable high school choral organizations in the country. The program strives to provide an extraordinary and comprehensive musical education for its students through its annual concert series, domestic and international tours, rigorous academic and performance study, and frequent appearances at national conferences and festivals. Regarded for their unique sound, creative programming and challenging repertoire, the FVHS Vocal Music Program continues to lead the way with true musical excellence.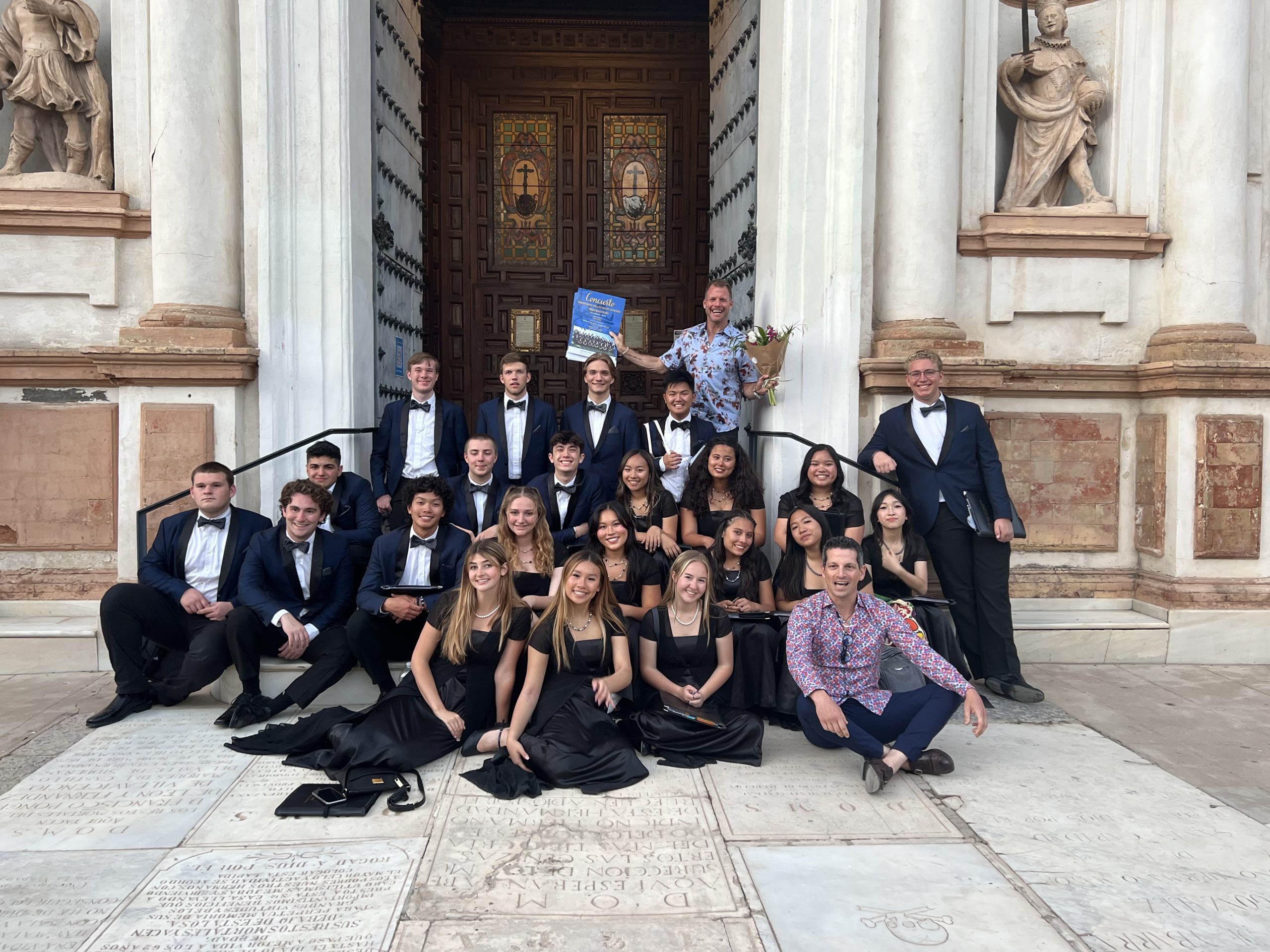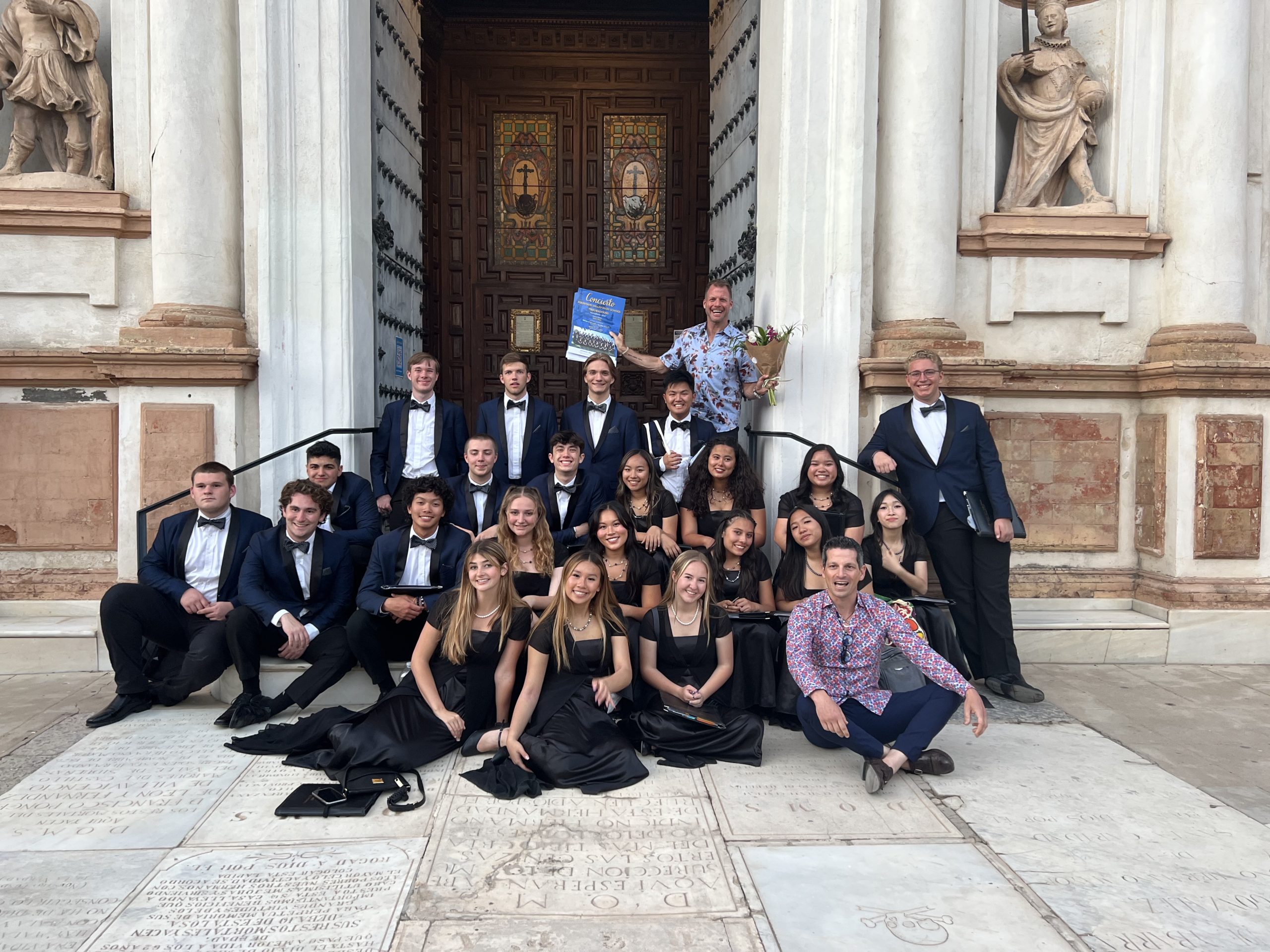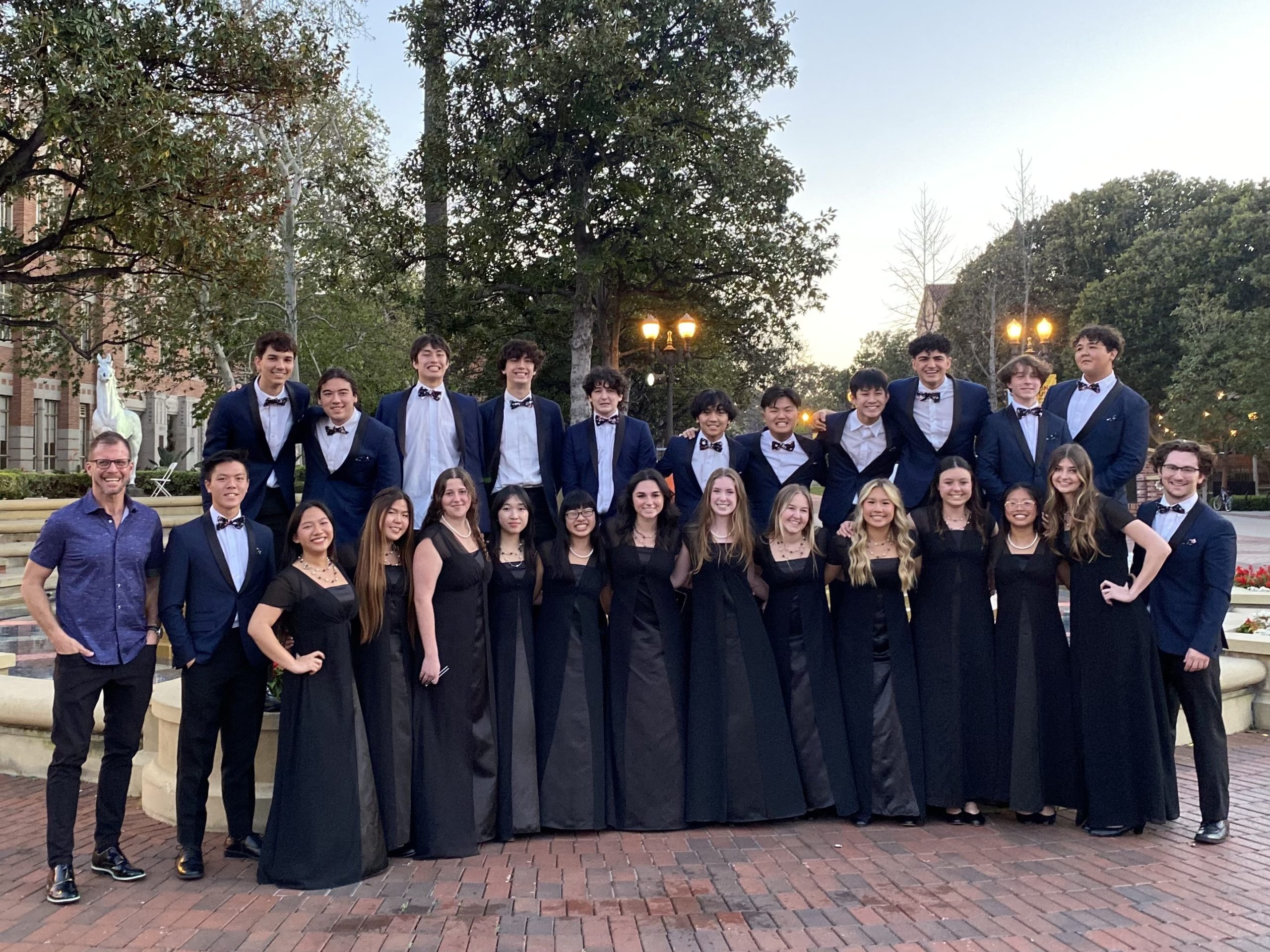 parent orientation meeting
Welcome to the Fountain Valley Vocal Music Program! Please fill out the following form(s) to register yourself and your child into our system.
Parents – please fill out this form during the PARENT ORIENTATION MEETING on 09/12/23.
Embark on a journey through the seasons at our Fall Preview Concert later this fall on October 16, 2023, at Shoreline Church @6:30PM. See all of the music our choirs have prepared for you!
Purchase tickets using this link!
(POSTED CLOSER TO EVENT)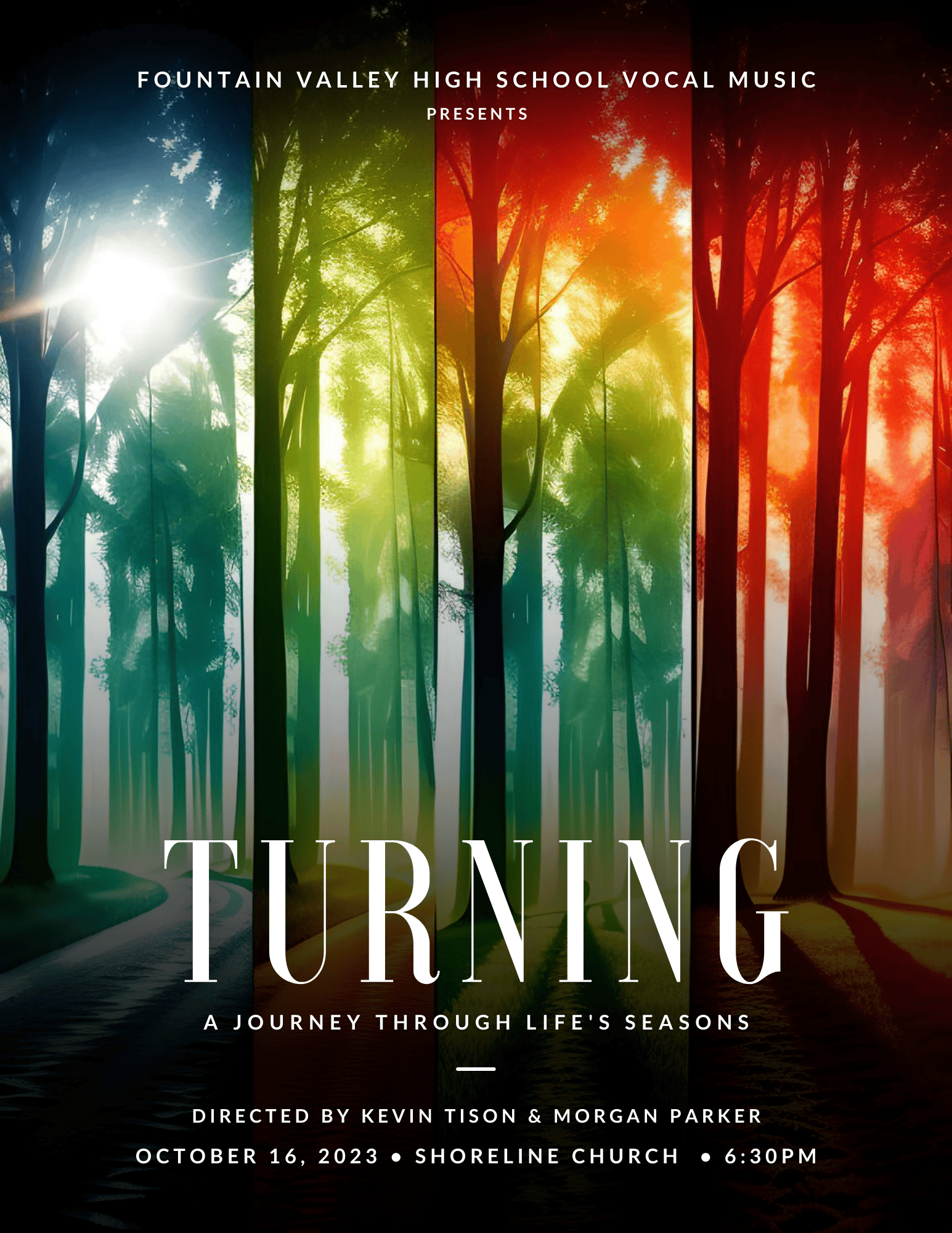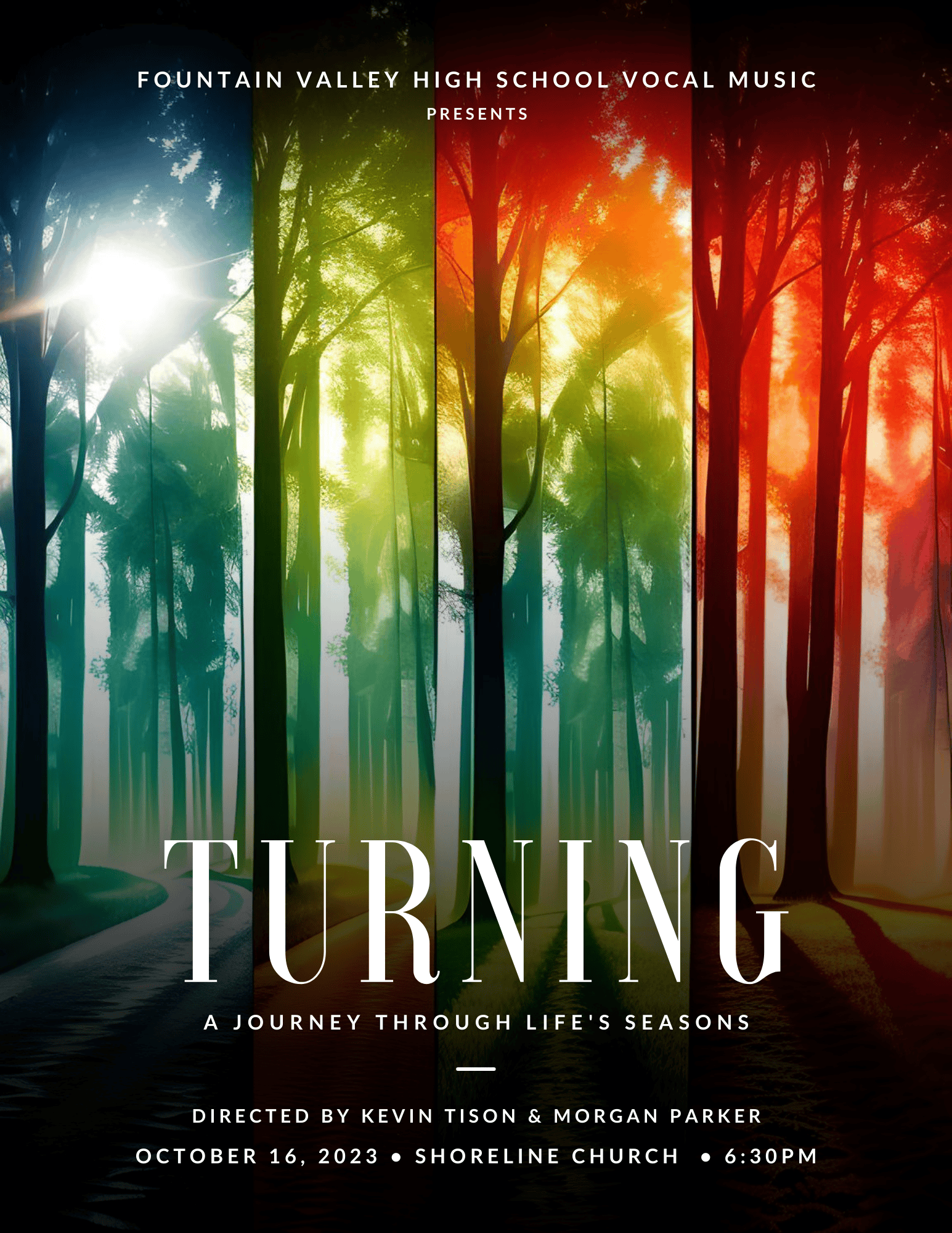 Featuring
COME, THOU FOUNT EV'RY BLESSING (ARR. JAMEY RAY)
CONTACT US
17816 Bushard Street,
Fountain Valley, CA 92708
Tel: (714) 962-3301
fvhschoirboard@gmail.com / ktison@hbuhsd.edu